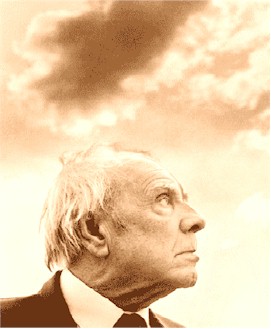 Perhaps it's ironic that Jorge Luis
Borges
, whose own stories tend to be concise and epigrammatic, should have one of his closest relationships documented in a massive volume the nearly equals his own collected works in size.
Adolfo Bioy Casares
was a friend and frequent collaborator for over 45 years; from 1947 until Borges' death in 1986, he also played Boswell to the great writer, transferring their almost daily conversations into a diary, a hefty portion of which has been published in Argentina.
David Gallagher's review
in the
Times Literary Supplement
plumbs the depths of this gossip-laden gold mine and suggests that 1,663 pages of literary small talk may be a little too much of a good thing.
See also: the
Borges Center
at the University of Iowa.